Forrester recently released survey results showing where mobile devices are most used to access the internet. Use in home locations like the living room, bedroom, kitchen, bathroom (yup) and home office are pretty similar for smartphones and tablets.  But you start to see some interesting differences between device use in other locales.
Smartphone Use is Significantly Higher
First smartphones tend to be used more often in all locales.  Second, they are used more often in the bathroom (50%) than tablets (n/a).  Third, they are used more than twice as often in outdoor and social settings like a friend's home as well as in retail environments like stores and restaurants.
Here are the details by location.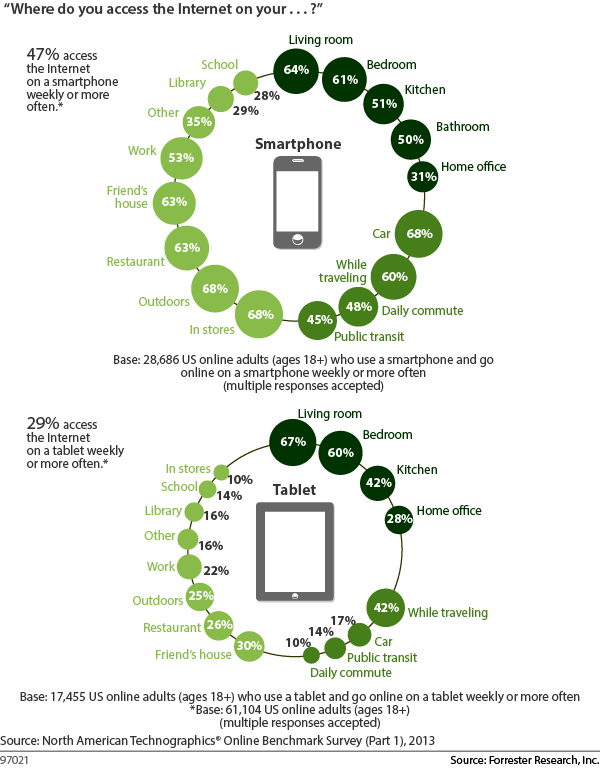 Focus on the phone
Implications for businesses and marketers are that communications must address the smartphone screen and context.  While longer form communications may rule on tablets, these stats clearly show that location based offers will be accessed via smartphone and while en route from one destination to another.  Retailers in particular should take advantage of mobile capabilities to engage with customers near and in-stores.
Are you reading this from a phone or tablet?  What do you think these numbers reveal?